Our Center offers Camp Programs for individuals on all levels of the Autism Spectrum with staff trained in the methodologies of Applied Behavioral Analysis and Verbal Behavior.
Recreational and vocational services for adults with autism 22 years and older through curriculum fostering independent living skills in an on-site simulated living environment and the surrounding community, as well as vocational skills training in an on-site business.
What do we do?
Watch and find out!
Join us at our Autism Community Workshops on Saturdays! We cover a wide range of topics including Autism, behaviors and ABA. Workshops are open to the public and free of charge. Click below to see our schedule!
Our School Supply Kits are carefully assembled and packaged by adults enrolled in the South Florida Autism Center Adult Program who are moderately-to-severely affected with Autism Spectrum Disorder.
Latest Fundraising Causes
Support Our Efforts To Bring Special Education To Needy Kids
Raised by 0 Donors
students and relatives gather together to walk for Autism during Autism Awareness Month.
Raised by 3 Donors
Help our organization by donating today! All donations go directly to making a difference for our cause
I love this school. It has been the best place for my son. I trust that the teachers all have the best intentions and will go far and beyond for the children. The teachers and support staff are professional and they care a great deal. I have seen tremendous

DrPayne Nestor
Miami, FL
-
This school is AMAZING!!!
The front office is the best Mrs Ross is amazing she is very sweet hard worker as well is the rest of the staff members.

Ice Mendez
Hialeah, FL
-
My son have been in this school since he was about 15 years old. He has showed signs of improvements since he has been going to this school. Every year they have had trips, dance, projects, etc. I wish I would found out about this school in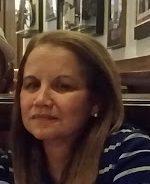 Eglis disotuar
Miami, FL
-
My daughter has been at SFACS for 6 years and the progress as been awesome. Wonderful staff and principal loves the kids!

Max Wyler
Coral Gables
-